New Hampshire residents heat their homes with heating oil because of its reputation for safety, affordability, and efficiency. Rick Wenzel Oil offers the best quality home heating oil and flexible fuel delivery options for homeowners across our Southern New Hampshire service area.
Automatic Fuel Delivery
Make managing your home heating fuel easier than ever by enrolling in our automatic delivery service. Instead of checking tank gauges, making phone calls, and arranging delivery dates, automatic delivery customers trust Rick Wenzel Oil to keep tank levels full. As each heating season unfolds, our delivery team will monitor your usage and use our degree day system to create a custom delivery schedule to suit your unique home heating requirements. Discounts are available for seniors in our service area.
Are you ready to leave it to the experts? Contact us to enroll today!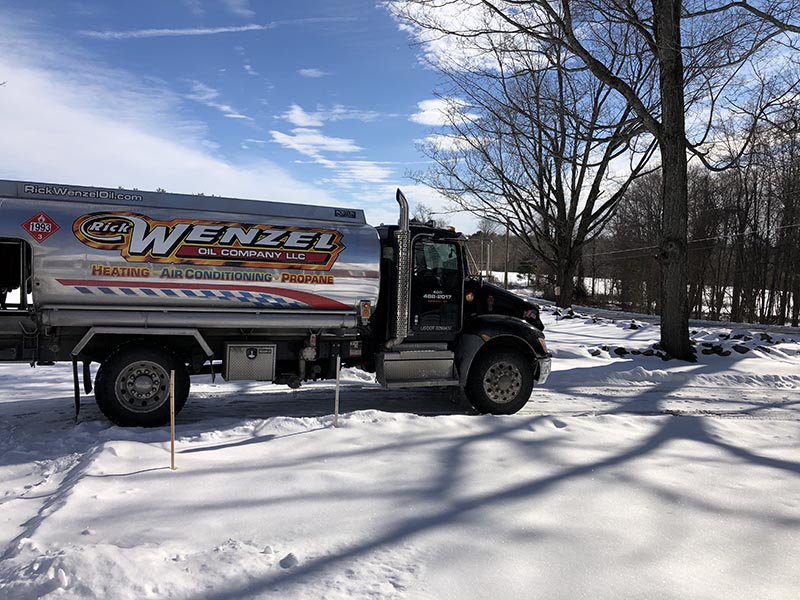 Will Call Delivery
If you prefer to manage your home heating supply manually and schedule fuel deliveries as needed, choose our will call option.
When it comes time to order oil, please keep in mind that it is best to call when your tank is around 3/8 full. Planning ahead will prevent the need for emergency deliveries and reduce the risk for potential service issues caused by low oil tank levels.
Call our office or use our online order oil form when you'd like to place an order.
Emergency Oil Delivery
Don't get left out in the cold! If you happen to run out of heating oil, our service team is available around the clock to get your heating system up and running. If you run out of heating fuel, call us at 603-488-2017 immediately. In the meantime, you can add five gallons of diesel fuel to hold you over while our delivery team is on its way.